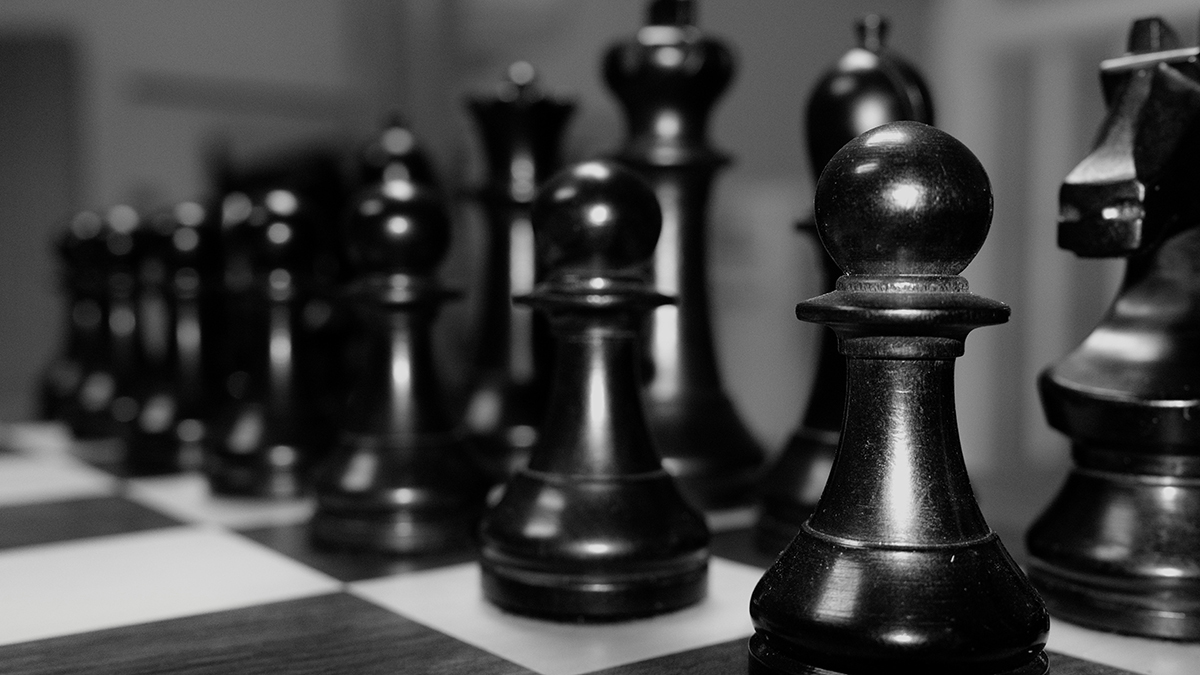 CLUB CHAMPIONSHIP
TELEPOST OTB INDIVIDUAL CHAMPIONSHIP 2022-23
Controller – Paul Billington

Congratulations to this season's winners:
2022-23 Champion – Nigel Ferrington
2022-23 U1700 Champion – John Westhead
2022-23 U1400 Champion – Alex Brims

The 2022-23 Championship is six rounds, November 2022 – April 2023, one game each month, for the titles of Club Champion, U1700 Champion and U1400 champion. The rounds are drawn by Swiss pairing, using Oct 22 ratings. Normal Shropshire Chess League rules apply. The timing is 1 hour 25 minutes, with 10 second increments. One point for a win, half for a draw. In the event of a tie at the end of round six, a tie break round will be played. Games will be ECF rated. White has the responsibility of arranging the match in each round. Matches must be played by the end of each month unless special arrangements are made with the controller.
TOURNAMENT TABLE
Last update: 5 September – Final Table
| PLAYER | RATING | PLAYED | WON | LOST | DRAWN | POINTS |
| --- | --- | --- | --- | --- | --- | --- |
| Nigel Ferrington | 2171 | 6 | 6 | 0 | 0 | 6 |
| David Hodge | 1803 | 5 | 4 | 1 | 0 | 4 |
| Steve Kempsell | 1700 | 6 | 3 | 1 | 2 | 4 |
| Alex Brims | 1366 | 6 | 4 | 2 | 0 | 4 |
| Matthew Clark | 1870 | 6 | 3 | 2 | 1 | 3.5 |
| John Westhead | 1670 | 6 | 3 | 2 | 1 | 3.5 |
| Rob Nield | 1707 | 4 | 3 | 1 | 0 | 3 |
| James Holyhead | 1569 | 5 | 3 | 2 | 0 | 3 |
| Nick Holmes | 1461 | 6 | 3 | 3 | 0 | 3 |
| Steve Wilson | 1499 | 6 | 3 | 3 | 0 | 3 |
| Sam Hollands | UG | 6 | 2 | 2 | 2 | 3 |
| Charlie Bethune | UG | 6 | 3 | 3 | 0 | 3 |
| Graham Shepherd | 1648 | 6 | 1 | 2 | 3 | 2.5 |
| Cesar Pileggi | UG | 6 | 1 | 2 | 3 | 2.5 |
| Martin Ayres | 1244 | 6 | 2 | 4 | 0 | 2 |
| John Bashall | 1754 | 5 | 1 | 4 | 0 | 1 |
| John Casewell | 1283 | 6 | 1 | 5 | 0 | 1 |
| Dave Tomlins | UG | 6 | 0 | 5 | 0 | 1 |
Players withdrawn
| | | | | | | |
| --- | --- | --- | --- | --- | --- | --- |
| Trevor Brotherton | 2058 | 1 | 1 | 0 | 0 | 1 |
| Paul Billington | 1526 | 1 | 0 | 1 | 0 | 0 |
Note – in accordance with Shropsire Chess League rules, John Casewell may play all his games online

SCHEDULE AND RESULTS
Round Six
| | | | |
| --- | --- | --- | --- |
| W | John Westhead | 0-1 | Nigel Ferrington |
| W | David Hodge | 1-0 | Matthew Clark |
| W | James Holyhead | def-def | Rob Nield |
| W | Sam Hollands | 0-1 | Alex Brims |
| W | Graham Shepherd | 0-1 | Steve Kempsell |
| W | Cesar Pileggi | 0-1 | Charlie Bethune |
| W | Martin Ayres | 0-1 | Steve Wilson |
| W | Nick Holmes | 1-0 | John Casewell |
| W | Dave Tomlins | 1-0 | Bye |
Round Five – matches to be played by May 2
| | | | |
| --- | --- | --- | --- |
| W | Nigel Ferrington | 1-0 | Sam Hollands |
| W | Rob Nield | def-def | David Hodge |
| W | Matthew Clark | 1-0 | Graham Shepherd |
| W | John Westhead | 1-0 | Cesar Pileggi |
| W | Steve Kempsell | 1-0 | Nick Holmes |
| W | Alex Brims | 1-0 | Martin Ayres |
| W | Steve Wilson | 1-0 | John Casewell |
| W | Bye | 0-1 | James Holyhead |
| W | Charlie Bethune | 1-0 | Dave Tomlins |
Round Four – matches to be played by March 27
| | | | |
| --- | --- | --- | --- |
| W | Rob Nield | 0-1 | Nigel Ferrington |
| W | Cesar Pileggi | 0.5-0.5 | Matthew Clark |
| W | David Hodge | 1-0 | Steve Kempsell |
| W | John Westhead | 0.5-0.5 | Graham Shepherd |
| W | Sam Hollands | 1-0 | John Bashall |
| W | James Holyhead | 1-0 | Steve Wilson |
| W | John Casewell | 0-1 | Martin Ayres |
| W | Nick Holmes | 1-0 | Charlie Bethune |
| W | Dave Tomlins | 0-1 | Alex Brims |
Round Three
| | | | |
| --- | --- | --- | --- |
| W | Nigel Ferrington | 1-0 | David Hodge |
| W | Matthew Clark | 1-0 | John Westhead |
| W | John Bashall | 0-1 | Rob Nield |
| W | Steve Kempsell | 1-0 | James Holyhead |
| W | Graham Shepherd | 1-0 | Nick Holmes |
| W | Steve Wilson | 0-1 | Cesar Pileggi |
| W | Charlie Bethune | 0-1 | Sam Hollands |
| W | Alex Brims | 1-0 | John Casewell |
| W | Martin Ayres | 1-0 | Dave Tomlins |
Round Two
| | | | |
| --- | --- | --- | --- |
| W | Trevor Brotherton | def-1 | Nigel Ferrington |
| W | Rob Nield | 1-0 | Matthew Clark |
| W | David Hodge | 1-0 | John Bashall |
| W | John Westhead | 1-0 | Charlie Bethune |
| W | Sam Hollands | 0.5-0.5 | Steve Kempsell |
| W | Cesar Pileggi | 0.5-0.5 | Graham Shepherd |
| W | Nick Holmes | 1-0 | Martin Ayres |
| W | Paul Billington | def-1 | Steve Wilson |
| W | James Holyhead | 1-0 | Alex Brims |
| W | John Casewell | 1-0 | Dave Tomlins |
Round One
| | | | |
| --- | --- | --- | --- |
| W | Nigel Ferrington | 1-0 | Paul Billington |
| W | Steve Wilson | 0-1 | Trevor Brotherton |
| W | Matthew Clark | 1-0 | Nick Holmes |
| W | Alex Brims | 0-1 | David Hodge |
| W | John Bashall | 1-0 | John Casewell |
| W | Martin Ayres | 0-1 | Rob Nield |
| W | Steve Kempsell | 0.5-0.5 | Cesar Pileggi |
| W | Dave Tomlins | 0-1 | John Westhead |
| W | Graham Shepherd | 0.5-0.5 | Sam Hollands |
| W | Charlie Bethune | 1-0 | James Holyhead |