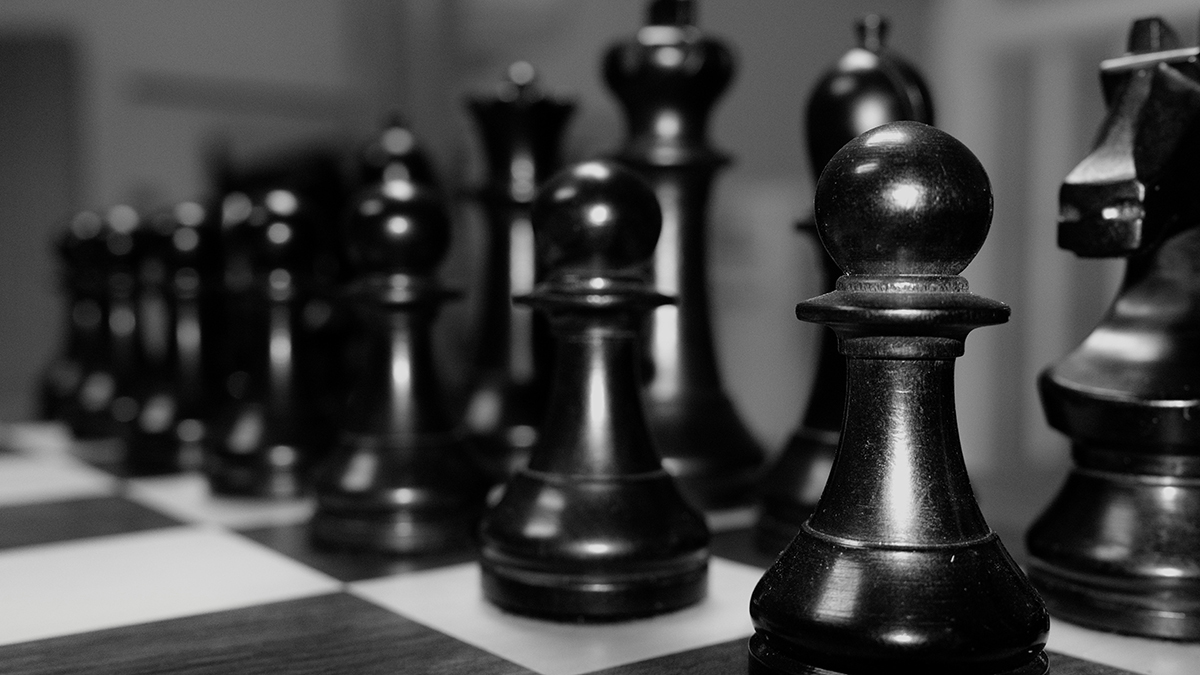 ONLINE
Our online activities began during the pandemic and have continued as over-the-board chess resumed.
Telepost Dark Knights is intended as a place for social chess, friendlies against other clubs, and club tournaments. It is based on Lichess.com, which is the platform used for the Shropshire League 2020-21 season, 4NCL Online, ECF County Online and other tournaments.
In 2020, we played our traditional pre-season friendly against Shrewsbury Light Squares (Shrewsbury Chess Club) as the Dark Knights, and held two club competitions – a Winter 20 Individual Swiss competition held over six rounds, and a Chess Ladder in which each month players challenge a player above them in the ladder, in an attempt to reach the top of the ladder and become the White Knight. The Lighter Knights Individual, held in Spring 2021 was a round-robin of two divisions with inter-division finals.
Post-pandemic, the Winter 21/22 Online Individual ran in tandem with the over-the-board club championship – details here.
TDK is also a place to arrange social chess amongst club members. John Casewell is the Dark Knights co-ordinator.If you would like to join the Dark Knights:
Create a Lichess account if you don't already have one.Let John Casewell or Nick Holmes know your Lichess username so we know who's asking to come in!In Lichess, log in, go to Community, then Teams, then All teamsUse search box on top right of that page to search for Telepost Dark Knights.Once Telepost Dark Knights appears, hit return to go to that page, then click on Join.
Lichess makes it very easy to spectate a particular game and Kate Walker has created a calendar of online matches taking place "in" Shropshire. So, if you fancy watching Shropshire's answer to the Magnus Carlsen Tour, plan your viewing on our online matches calendar. Contact Kate to add a game to the calendar.
---
4NCL Online Season 6
Telepost Dark Knights are entered the Four Nations Chess League (4NCL) for the first time in autumn 2022. We have a squad of players forming two teams in Division 5. Matches are played on Tuesday evenings on Lichess with a 45/15 time control. Anyone interested in joining the squad should contact Matthew Clark.

4NCL A Team captain – Matthew Clark
4NCL B Team captain – John Casewell

Season seven match dates:
24 Jan, 7 Feb, 21 Feb, 7 Mar, 21 Mar, 4 Apr, 18 Apr.

Link to 4NCL website.
---
Current Tournament:
There is no Winter 22/23 Online tournament. Details of previous tournaments are in the archive, link below.
---
Online Tournament Archive
Results of our online competitions, both on Chess.com and Lichess, can be found on the link below.